Read more: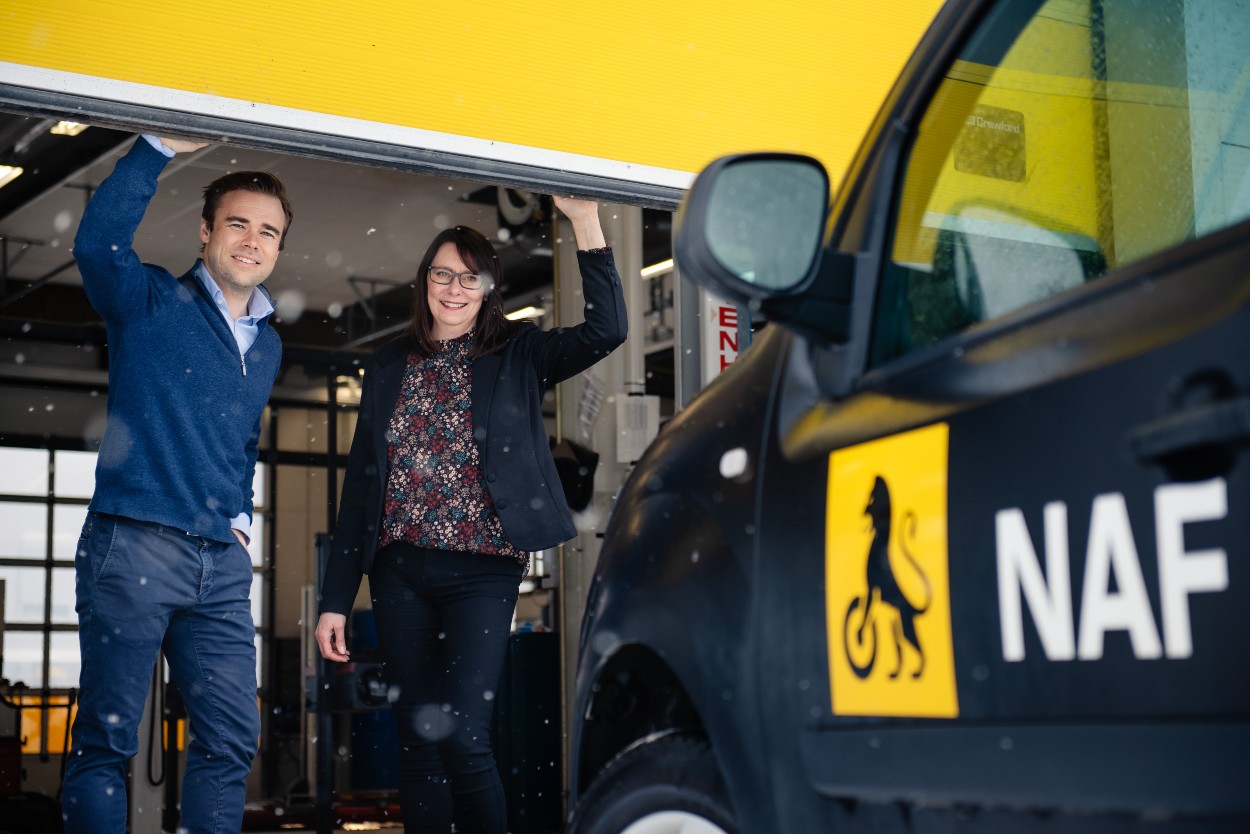 The Norwegian Automobile Association accelerates into the future with artificial intelligence
Read more
Automated the AP-process for "the king of crushed stone in Østfold"
[customer-stories]
Time to read
Editorial
The long-established multi-billion Skolt Group, wanted to move away from time-consuming and manual invoicing procedures. With SEMINE, most of the company's invoice workflow is now automated, and large parts of the company are now benefiting in entirely new ways.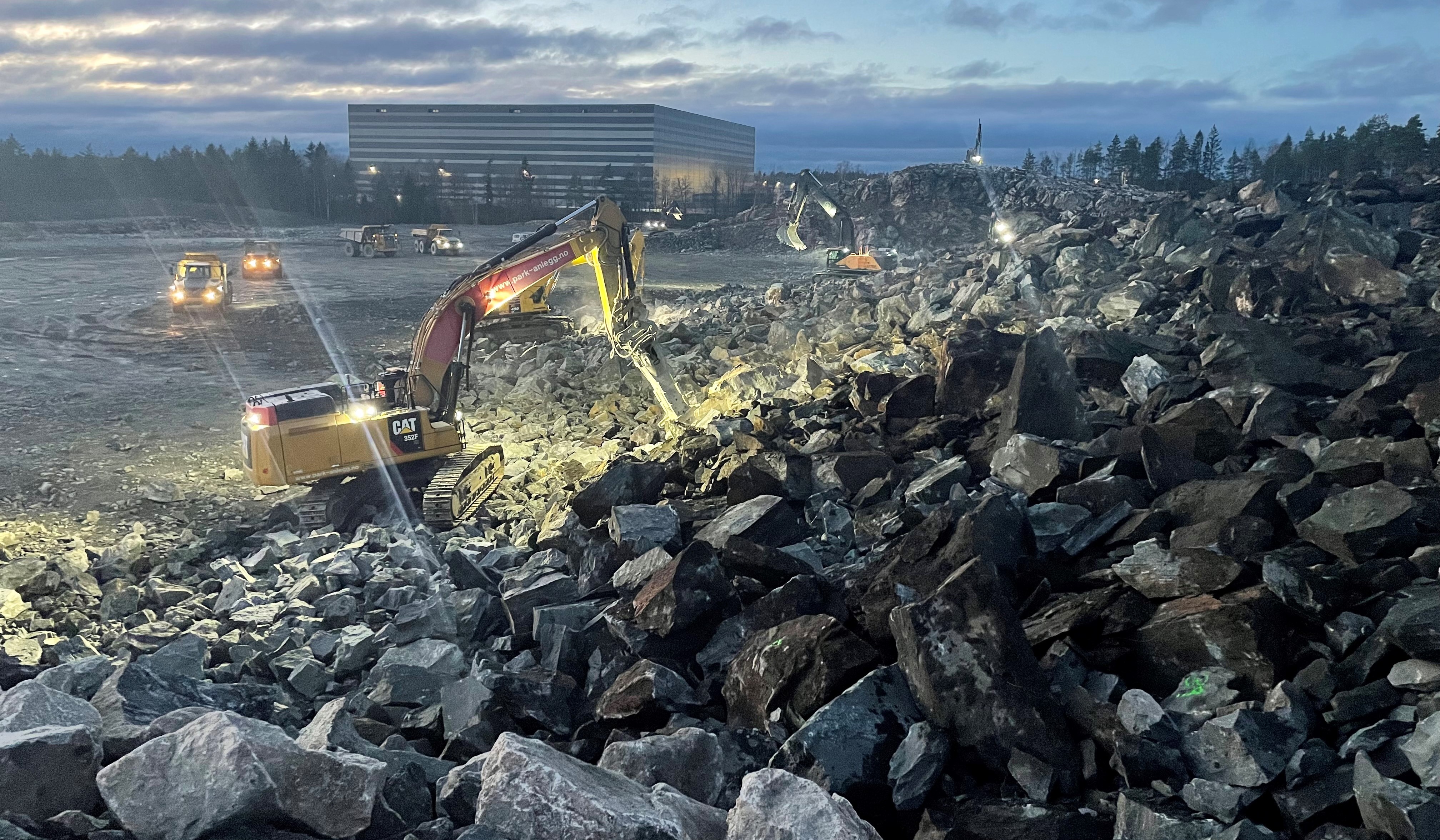 There was no lack of ambition when the three Skolt brothers from Moss established their business in 1953, nor has business been in short supply for the last 70 years. The company has focused on acquisitions, aggressive expansion and targeted investments, and it has been many years since the company was touted as "Skolt – the king of crushed stone in Østfold".
But crushed stone is by no means the only activity in which the company is involved. The company's business areas are now called Property, Entrepreneur and Crushed stone & soil, and the Group's 300 employees generated a turnover of NOK 1.1 billion in 2021. These business areas received a total of more than 32,000 invoices in 2022, of which 24,000 – around 75 per cent – were posted automatically by SEMINE.


Time-consuming processes
By far the largest company in the Skolt Group is Park & Anlegg AS, where Henrik Aaserød works as a chartered accountant. He participated in a webinar organised by Semine, and talked about how SEMINE is benefitting both the finance department and the group in general.
– There are seven of us in the finance department, which handles the accounts for around 20 companies. Even though we were already receiving a number of invoices in PEPPOL format before we switched to SEMINE, we were still receiving far too many paper or email invoices. Previously, we would manually move all these invoices to the document centre," explains Aaserød in the webinar, which you can now download here.
Then each invoice had to be manually analysed to determine the correct project or department, so that it could be approved by the right person. After that, the finance department had to spend time finding the right posting for the ERP system and deciding whether accrual was necessary. All in all, this was quite a manual and time-consuming process.
High degree of automation
Skolt wanted a system that could improve their workflow.
– In Semine, they found a player who shared much of the group's thinking, who was forward-looking and keen to adopt new technology – and who took a business perspective on what they could do to help their customers.
– When we started using SEMINE, we first sat down with them to see where and how the system could help us extract the most value as quickly as possible. We started by 'teaching' our largest suppliers how to use PEPPOL invoices, and to mark their invoices correctly with a project number, department, buyer reference or similar. The advantage is that this is not an eternal process, and now we can achieve very long-lasting benefits, he says.
– Now, SEMINE accurately handles processes such as invoice interpretation and validation, approval, posting, accrual and accounting for group companies. This has freed up a lot of time, not least because SEMINE can read all invoice lines and make suggestions for posting based on historical learning or sets of rules, says Aaserød.
– In August, just under two years after implementation, 97, 90 and 95 per cent of invoices, respectively, from three of the company's largest suppliers were automatically approved without the finance department having to lift a finger.
More benefits
SEMINE does more than just simplify the invoice workflow. It uses artificial intelligence and data capture to extract much more information from each invoice than the other systems on the market. In fact, from the aforementioned 32,000 invoices, the system extracted more than 191,000 line items and a total of close to 1.27 million data points!
"We have freed up a lot of time. SEMINE can read all invoice lines and make suggestions for posting based on historical learning or sets of rules."

The Skolt Group appreciates all the useful data, which they use, for example, to follow up and assist the company's project managers:
"The system retrieves header and line item data from the invoices, which the finance department or our project managers can easily use to follow up which items have been purchased and at what price. For one thing, this makes re-invoicing much easier. In addition, it helps us to know whether we should try to negotiate better terms with our suppliers, for example," says Aaserød.
Another welcome contribution to the analysis work is that SEMINE can easily be connected to analysis tools such as ClickView, PowerBI or others. This makes it much easier to create dashboards or measure exactly those KPIs that are important to Skolt.
– In fact, from the aforementioned 32,000 invoices, the system extracted more than 191,000 line items and a total of close to 1.27 million data points!
– This may all sound complicated, but SEMINE has been very easy to use. Users can access everything right from their browser without much training. At the same time, they are constantly rolling out updates with new functionality and other improvements that provide an even greater efficiency boost, he says.
Excited to see what comes next
When the webinar was recorded, the Skolt Group was working on implementing contract matching, which is a new functionality in SEMINE. This allows the system to automatically check whether invoiced prices match the group's purchasing agreements. With SEMINE, Skolt can easily upload information about prices and timeframes for different agreements and suppliers, either through NELFO files or by using SEMINE's template. The system will then automatically monitor purchases and notify Skolt in the event of any price discrepancies.
– We have been working with SEMINE for two and a half years now, and have occasionally been guinea pigs for new features they hope to launch. We like the fact that Semine has great ambitions for how they can make technology work for their customers, and having the opportunity to participate in such processes benefits us both. It gives us a sense of what value this can bring, and it gives Semine a better grasp of how this can work best for customers when it is launched, closes Aaserød.