Resources you might also find interesting
KLP switched to SEMINE: Saved time and improved invoice processes
[customer-stories]
Time to read
Editorial
KLP wanted an efficient and secure invoicing system that was easy to use and worked well with SAP. SEMINE also offered them artificial intelligence, automated posting and a more streamlined and secure invoicing process – as well as at least a quarter of a million Norwegian kroner in savings.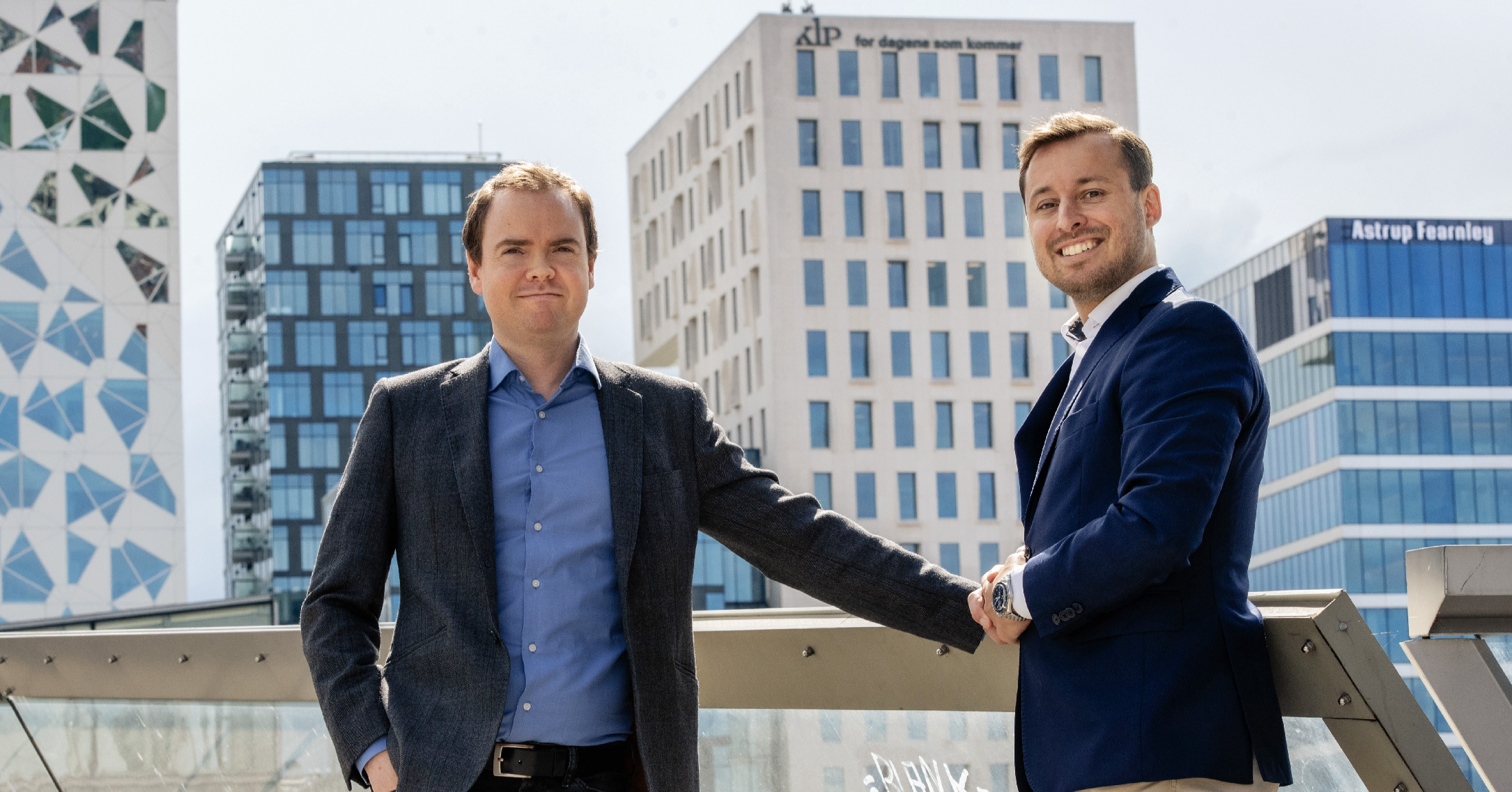 KLP had a challenge: Their existing invoice system was somewhat convoluted.
But since KLP is Norway's largest pension company, they can't choose just any old IT system – especially when it comes to cloud-based solutions.
– As a financial institution, we are subject to strict rules. We perform controls and produce documentation on numerous aspects of our business such as security, privacy and subcontractors, says Olav Bye, Head of Group Purchasing and Invoicing at KLP (pictured below).
- In addition, we set high standards for user-friendliness. KLP only receives around 15,000 invoices annually, but many of our approximately one thousand employees have to process invoices from time to time.
– Since our invoice team in the finance department can't spend a lot of time on user support, the system must provide all the necessary functionality – and it must be easy to use, continues Bye.
Easier with a Norwegian supplier
SEMINE not only met the requirements for security and user-friendliness, it was also easy to integrate the platform with SAP (more on this later). However, Bye, who has followed Semine since it was still in the pilot phase, says that the flexibility and smooth cooperation also contributed to KLP landing on SEMINE.
– We saw that Semine was on the right track right from our first meetings, and they have always been receptive to input. We also have a good relationship with our account manager and the customer service team. That's very helpful if something goes wrong, he says.
– Having a Norwegian supplier based in Norway is an advantage in terms of development and problem-solving. Semine is not governed by external priorities, as is sometimes the case with large international suppliers, says Bye.
– We already use PowerBI, and with the open API, we will be able to drill down in the long term and easily identify where the costs are. For example, we can see if one supplier has higher prices, how much a supplier's prices increase over time, and so on. We see great potential here, and Semine seem to be at the forefront in this area.
Stimulated by demanding customers
– For oss i Semine er det tilfredsstillende å se at løsningen innfrir de strenge kravene som KLP og tilsvarende finansinstitusjoner er underlagt, sier Daniel Karlsen, kommersielle direktør i Semine.
– It's satisfying to see that our system meets the strict requirements that KLP and similar financial institutions must follow, says Daniel Karlsen, Chief Commercial Officer at Semine.
– We've been working with KLP for a long time now, and they have always provided a wealth of specific suggestions that have challenged us to rethink the functionality of our product, he continues.
As an example, Karlsen explains that KLP needed a flexible approval structure where an invoice reference, possibly supplemented by supplier-specific learning, determines where invoices are first sent for approval. There, the cost centre proposed by SEMINE's artificial intelligence is approved, and regardless of whether it is a department or a project, the workflow directs the invoice to the person who has approval authority. This has now been implemented.
KLP has many costs that cross units or are distributed across multiple units. The fact that the invoice is automatically allocated to the right decision-maker has given us a major boost that has increased both flexibility and efficiency," says Bye.
Essential SAP integration
KLP uses SAP as its financial system. Semine has invested heavily in reliable and flexible APIs that work with both small financial systems and large, complicated ERP solutions, and Bye is very pleased with how well the systems communicate with each other and how quickly everything fell into place:
– We have a state-of-the-art cloud connector between SAP and SEMINE that works very well, everything flows seamlessly and updates happen instantly.
For example, if we make a change to a supplier in the financial system or set up a new cost centre, it will be visible in SEMINE right away," says Bye.
Karlsen has noticed that this was also an important factor for many other financial institutions that have chosen SEMINE.
– We now have several implementation partners who can deliver robust integration solutions, and we see that this is of paramount importance for many customers who request solutions that have the kind of functionality Semine can offer," says Karlsen.

– For SAP projects, including at KLP, Sopra Steria has been an outstanding integration partner that now also delivers standard management for most SAP integrations with SEMINE.
– These integrations are also certified on the SAP marketplace, making them official standard integrations. This provides our customers with peace of mind and predictability, he says.
Automatic accounting
Den kunstige intelligensen som SEMINE kan tilføre fakturaprosessen, er høyt verdsatt blant mange Semine-kunder som ønsker en høyere grad av automasjon – til og med fullautomasjon – i fakturaprosessen. Bye forteller at KLP foreløpig har oppnådd høy grad av automatisering, selv om de ikke har utnyttet alle mulighetene i systemet.
I dag bruker de løsningen kun til å foreslå kontering og distribuere faktura, siden de ønsker å gi fakturagodkjennerne mulighet til å supplere med en beskrivelse av hva fakturaen gjelder.
– Vi har konservativt estimert en besparelse på 250 000 kroner i året, men udokumenterte, indirekte besparelser er høyere. I dag skjer i underkant av 70% av konteringen automatisk, sier Bye.
The artificial intelligence that SEMINE brings to the invoicing process is highly valued among many of Semine's customers who want high degree of automation – even full automation – in their invoicing process. Bye says that KLP has so far achieved a high level of automation, although they have not exploited all the possibilities offered by the system.
Currently, they only use the solution to suggest posting and distribute invoices, since they want to give invoice approvers the opportunity to provide a supplementary description of the nature of the invoice.
KLP is not currently planning to implement full automation, but Bye says it is good to know that the opportunity exists if they eventually want to make use of it for selected suppliers or special types of invoices. He also says that the processes and the new system save KLP time and provide better documentation by allowing communication between users to take place inside SEMINE.
– There have been times when we received inquiries from users who wondered why the 'approve' button wasn't working, and it turned out that they hadn't selected their cost centre for one of the lines. This can happen in cases where the artificial intelligence is not able to predict the posting with a sufficient level of probability, and the user must actively choose from the posting options provided by Semine. The fact that some users have become so accustomed to the automation provided by the new system that they can forget their own department is proof that SEMINE does the work for them most of the time, concludes Bye.