Salmon Company gains time to grow
[customer-stories]
Time to read
Editorial
The restaurant chains Pink Fish and Fly Chicken implemented SEMINE in record time to realise efficiency gains and free up time to continue their strong growth.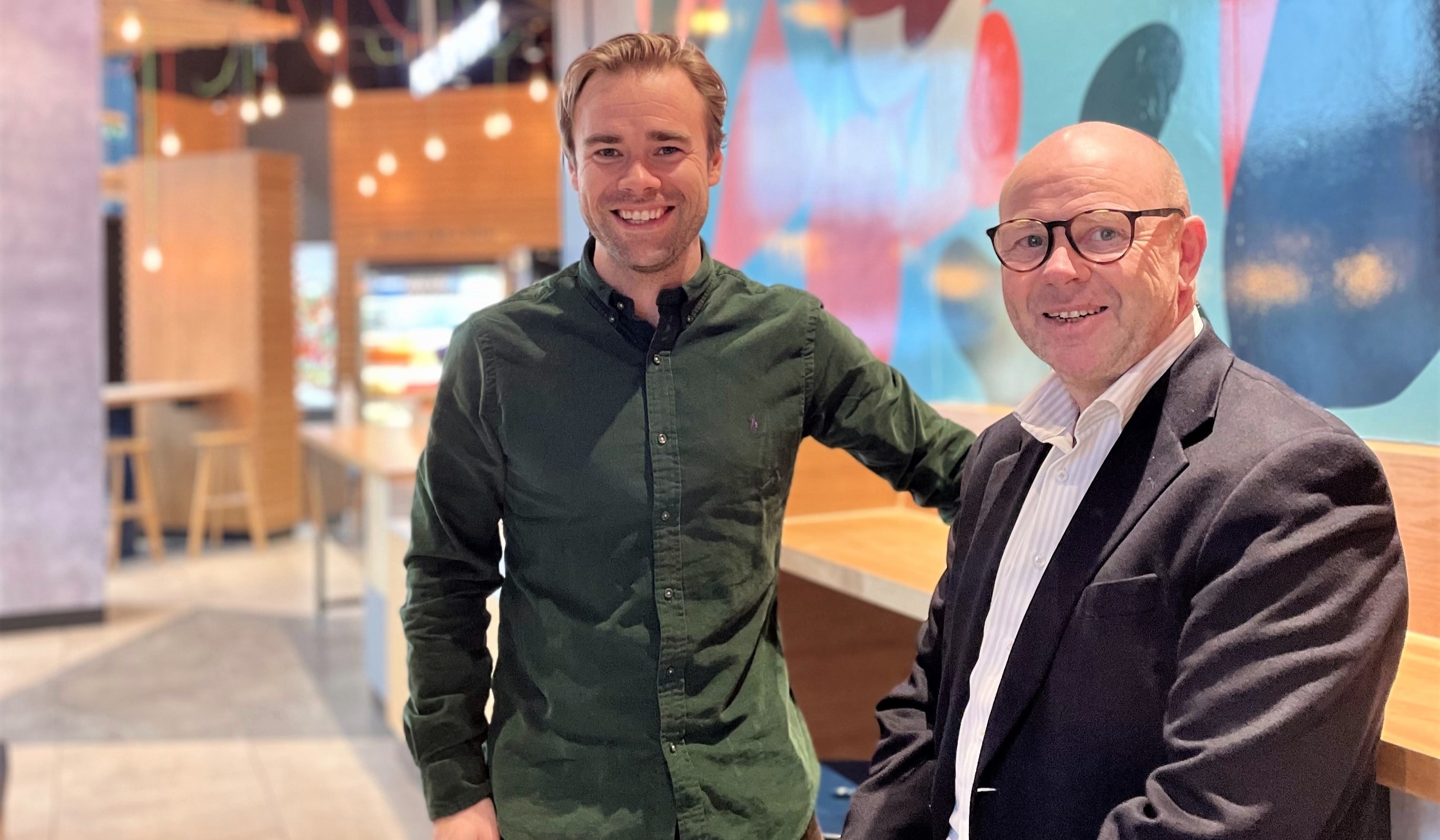 New start-up Salmon Company is focusing on fresh food, and has opened eight new restaurants since the start of the pandemic alone. The company owns the restaurant chain Pink Fish, which has outlets in Norway and Singapore. They also have a 50 per cent stake in Fly Chicken, which is currently rapidly expanding throughout Norway.
Pink Fish is a Norwegian-developed seafood concept in the "fast casual food" category, i.e. healthy, tasty and quickly delivered food. For customers who would rather try real deep-fried chicken, Fly Chicken is the place to go. "It's clucking good", as they put it themselves.
– Before we set up Pink Fish, we did some market research, and identified strong demand for healthy and quick alternatives to traditional fast food. However, given the popularity of deep-fried chicken, it would appear that many people say 'healthy', but opt for deep-fried," laughs Stein Eriksen, CFO of Salmon Company.
Freeing up time to open new shops
In October, they started using SEMINE to automate most of their processes for incoming invoices. The automation frees up time for strategic initiatives, in particular international expansion and opening new shops.
– Margins in the fast food sector are traditionally tight, so we cannot afford to have large overheads. That's why we need systems that enable us to work as efficiently as possible. This is what led us to Semine," says Eriksen.
Simple implementation
The most critical part of the implementation is linking SEMINE with the ERP system. Salmon Company uses 24SevenOffice. When searching for an automated invoice-processing solution, Eriksen wanted to ensure that the solution worked well with the ERP system and offered maximum automation potential.
– After evaluating the existing market solutions, I was confident that SEMINE would be the most efficient solution for us.

The implementation took no more than two weeks, from start-up to operation.
– The roll-out went smoothly and was surprisingly simple. To be quite honest, the job wasn't as big as I thought it would be," reports Eriksen.

No need to recruit new staff
The company's annual invoice volume is 10,000–12,000, and rising.

– Semine is a very good fit for our industry. Many of the invoices received by our chain restaurants are repeat invoices from wholesalers. The fact that the restaurants make fairly similar purchases makes the platform's artificial intelligence highly effective. SEMINE quickly recognised most of the product lines, and after just two months we had achieved significant automation gains, he says.
By then the automation level had reached 80 per cent. This means that the item lines on 8 out of 10 invoices were correctly coded, and correctly treated for VAT purposes. For the largest suppliers, the automation level was almost 100 per cent. After two months of operation, 9 out of 10 invoices were automatically forwarded to the correct recipient for approval. The goal is 100 per cent automation.
– Thanks to the gains achieved by SEMINE, we can postpone hiring extra accounting resources," says Eriksen with satisfaction.
It also saves a lot of time approving invoices. "Many of the efficiency gains relate to the invoice flow. SEMINE has significantly simplified the job of authorising invoices for our restaurants!

Can compare restaurants
So, what is the next step for Salmon Company?
– Having comparable data broken down at line level for each restaurant provides major opportunities to analyse data and find new insights," reports Eriksen. "In the long term, we will use SEMINE to produce a much better reporting platform. For me personally, as CFO, it is infinitely more rewarding to be able to spend time on controller and other value-adding tasks, rather than routine posting work.