SEMINE Data
16 Aug 2023
[]
Time to read
Editorial
"Insight is the ability to take data (structured and unstructured), improve these, structure and arrange in a new way so that the user can solve their
problems."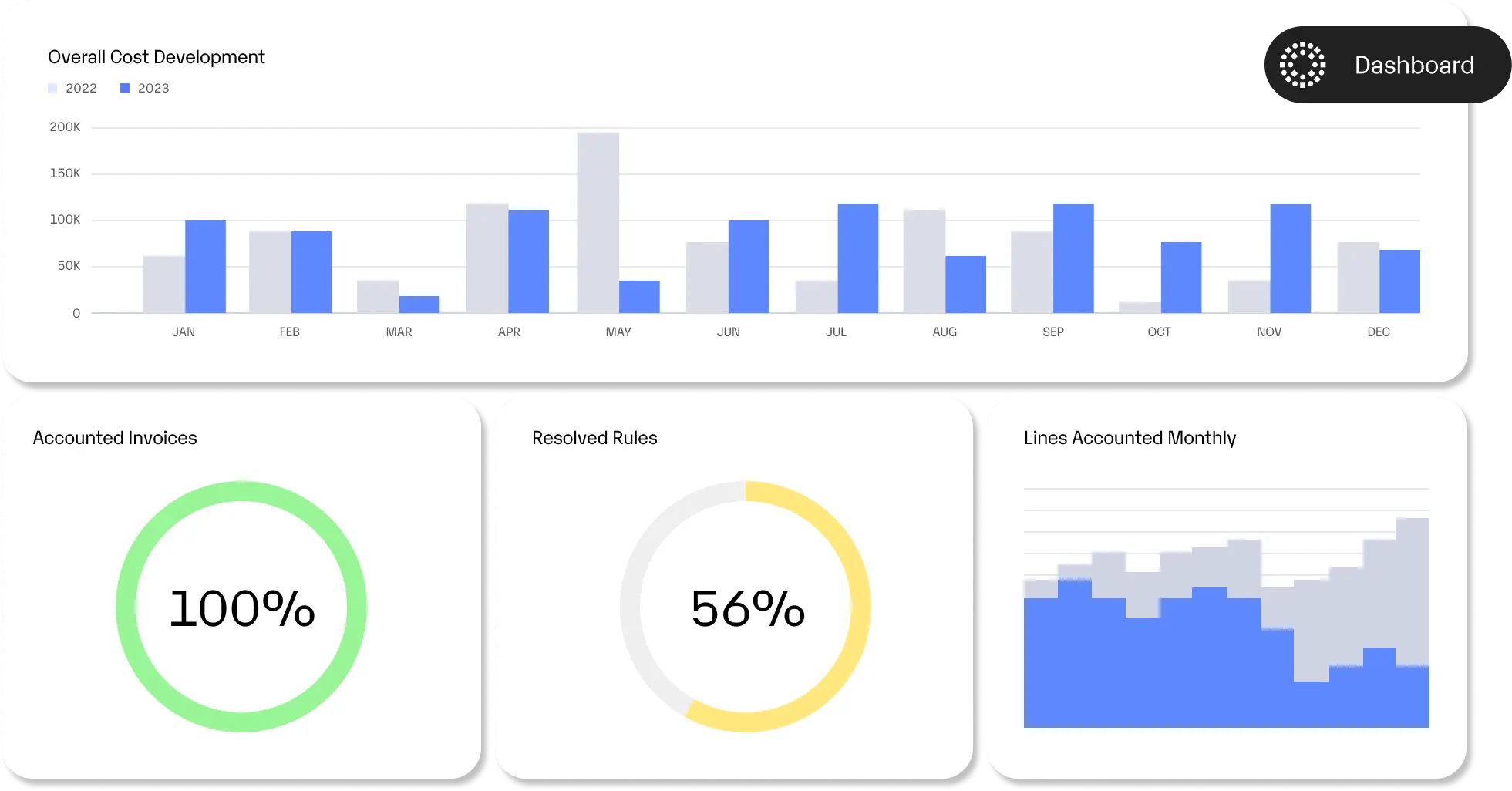 What is SEMINE Data?
SEMINE Data gives you all your data from SEMINE in a Azure SQL database you can connect to in your own analytics software. With access to SEMINE Data you will have deep insight to your invoice handling, and details on invoice line level that will help you understand more about your organizations spend.
SEMINE captures your invoices details, both from header and invoice lines. SEMINE Data lets you extract the information from SEMINE in a structured way, and through a database updated daily.
In addition to data captured from invoices, SEMINE captures and stores timestamps on when invoices where received, when they are assigned to users, when they are approved or rejected and more.
From SEMINE to Data platform to you
At its core, SEMINE data platform combines the production data from SEMINE, through data entry, storage, transformation, crushing and enrichment –including combining with external data to make data available to end users. Delivered to you through Azure SQL databases – optimized for insight and analytics.
SEMINE Data is powered by SEMINE data platform, you take the unique value proposition from SEMINE on line and dimension analytics into your fingertips.
A gamechanger in the industry.
Features
The SQL DB connection provides a simple point and click setup, and includes the required cloud-based server and data warehouse.
Analyze Your SEMINE Data in your preferred analytics tool
Data can be queried and edited inside of your tool without affecting the integrity of the SEMINE database or the SQL server. This allows you to reconcile your sales data, or other data with your accounting data inside of your tool, without the cost of integrating those two systems directly.
Reporting with Microsoft Power BI or other analytics tool
MS Power BI enables business users to dig deeper into data and find patterns they may have otherwise missed, with features like quick measures, grouping, forecasting, and clustering. If you're familiar with Excel, you'll feel at home in Power BI, but you can also use other tools
Key features / functionality supported
Core features
Data entry
Data storage
Data transformation and enrichment
Make data available to end users and other applications
Regular data refresh (standard every 24 hours)
Shared data tables
Clients - includes all data related to your clients (companies) in SEMINE.
Suppliers - includes all data related to your suppliers synchronized to SEMINE.
Invoices - includes all invoice header data in SEMINE.
Invoice lines - includes all invoice line data in SEMINE.
Dimensions - includes all invoice dimension data, like Cost Centers, Projects and so on, in SEMINE.
Invoice status changes - includes all data on invoice status changes in SEMINE.
Workflow - includes all data on the workflows created in SEMINE.
Automation - includes neat automation measures from SEMINE
Analytics systems supported
The data are made available through SQL DB for internal use or through SEMINE approved ISVs.
This allows you to do analytics in your preferred environment, from excel to analytic applications like PowerBi and Qlik.

Pricing and Getting started
Book a meeting with us through the calendar below to get started with SEMINE Data.