Should the finance department know anything about artificial intelligence?
1 Mar 2023
[]
Time to read
Editorial
Most people benefit from artificial intelligence every day without realising it.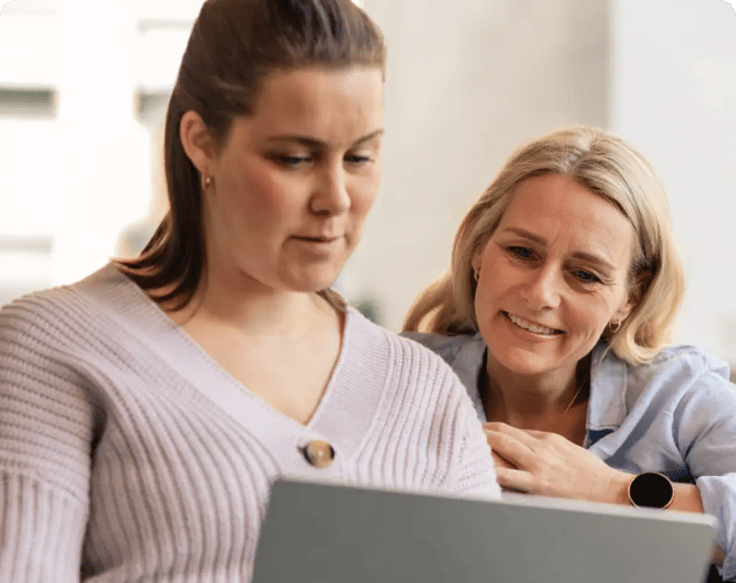 Artificial intelligence (AI) will revolutionise all kinds of areas, from transport to health, to the media and society at large. However, AI is already changing our lives, without most people being aware of it.
You're already experiencing the value of artificial intelligence today when Google tells you how to plan your journey in a way that no car navigation system has ever come close to.
Or when Sunday gets a bit of a lift because Spotify plays new music that you like but have never heard before. Because they know what you like.
Or when you play with your children on your mobile and are transformed into a monkey or a photo model, which used to require an entire cavern of computing power.
Some might argue that the finance department may find it a little boring to talk about artificial intelligence, but it is important for us to make it clear that this is not science fiction. This is happening now.
Difficult to distinguish artificial intelligence
Google's route planner is better than its competitors, but it's hard to understand the difference, the magic ingredient. And if Spotify finds better music for you than its competitors, it could also be that it's because they have better artificial intelligence, or that you've used Spotify the most, so they have the most data from which to learn.
In our field of expertise, intelligent automation, where we use machine learning (including something called deep learning), we find that it is much easier to explain our value when customers have spent some time familiarising themselves with the concept of artificial intelligence.
Only then do they see the difference between (and the potential of) an automation platform that learns versus an automation solution based on rules.
So what does artificial intelligence mean for the finance department?

Just as Spotify learns what you like from the music you've played before, software for the finance department can learn how to do things based on what's been done in the past.
Finance departments have been using rule-based automation systems for many years, typically for handling incoming invoices. With these types of systems, each rule must be established, updated in the event of change, new rules must be made for the same type of supplier and processing, and the rules do not normally cover invoice lines.
In comparison, an automation solution that actually learns will post based on previous experience, learn from mistakes and strengthen the algorithm. It will also be able to apply the same rules to the same type of suppliers and be able to distinguish between invoice lines.
The result is that a much higher level of automation can be achieved, producing significant efficiency gains.
However, streamlining accounting is just the start. Even more exciting is the potential of data analysis! AI-automated accounting is more accurate and consistent than accounting that uses rule-based automation and manual processes.
With accounts for which all incoming invoices are consistently entered at line level, you can break down numbers at a whole new level and gain totally new insight. New real-time reports illustrate how costs develop over time within different categories, and what money is spent on, for example, across departments and projects.
Compiling data from different sources can enable you to negotiate better agreements. And by analysing purchasing patterns in real time, you can detect changes more quickly in demand and shopping patterns.
Role-based, real-time dashboards make data easily accessible to anyone who could benefit from it.